Why We Donate
We, as Peerigon, are not just passionate about web development but also doing our best to take care of our environmental and societal impact. In the past several years we grew into a strong team with more than 20 employees conscious of our surroundings.
As a start-up, we received a lot of support from both individuals as well as organizations which helped us to develop and become the company we are today. In part, thanks to that support, fairness, sharing and transparency are essential parts of our company culture, not just within the team but also towards society. So now it's our turn to give something back.
We are embracing the responsibility and therefore have donated to about 20 different projects since 2015. At the moment we donate twice a year, in both winter and summer. In this post, we'd like to share our process and criteria for choosing projects as well as our choices for summer 2019, in the hopes that it inspires other companies to join in.
Donation and Voting Process
We started our donation initiative by defining some soft guidelines to evaluate suitable projects. It is important for us to support smaller organizations, because to them even small amounts leave an impact. It would also be nice if we had some kind of connection to the project. The relation could be personal, technology-wise, regional, or because we share the same values like pushing for diversity.
Donation receipts from charities surely are nice for our business because we can use them when we file taxes. But this isn't a requirement we have for choosing our projects, if we care about the cause and have confidence in the project we are going to support it.
What we think is a bit unique is how we involve our whole team in the donation process. Twice a year every team member has the possibility to propose projects. This involves writing a small summary about the purpose of the project, why they think it's worth supporting and presenting it to the team.
As soon as all projects are submitted and presented, we vote anonymously for our favorite projects. The total donation amount will then be shared equally among the projects with the most votes.
Since we, unfortunately, can not donate to all the great projects we encounter, we try to find other possibilities to support them. For example, we ordered water from Viva con Agua water for our office. This sometimes leads to unexpected new opportunities for cooperation (e.g. the Grandhotel Backzirkel now bakes us delicious cookies we hand out at events we sponsor). 🍪☕
Do you want to load external content from twitter?
This Summer's Projects
Baobab Family e.V.
The Baobab Family e.V. is a non-profit association that supports disadvantaged children and families affected by HIV and AIDS in Kenya. They focus on providing people with tools to help themselves in a sustainable way. Their aim is to provide children with the best possible education so that they can grow up to exist independently in society in the long run.
Baobab's Girl-Child Support Marinde: Many girls in Kenya do not go to school during their time of the month because their families cannot afford suitable hygiene products. It is a considerable disadvantage to their education if they miss 4–5 school days every month and thus 20% of the lessons. At the end of 2017, Baobab Family e.V. was able to support 250 girls from a local school with washable pads. The social worker organizes the delivery of the monthly hygiene sets including instructions for use. In the future, more girls will be provided with them.
Having easy access to hygiene products goes without saying in Germany, but the current situation in Kenya is different. By supporting the girls with hygiene products they can go to school all month long, which hopefully increases their chances to achieve good education.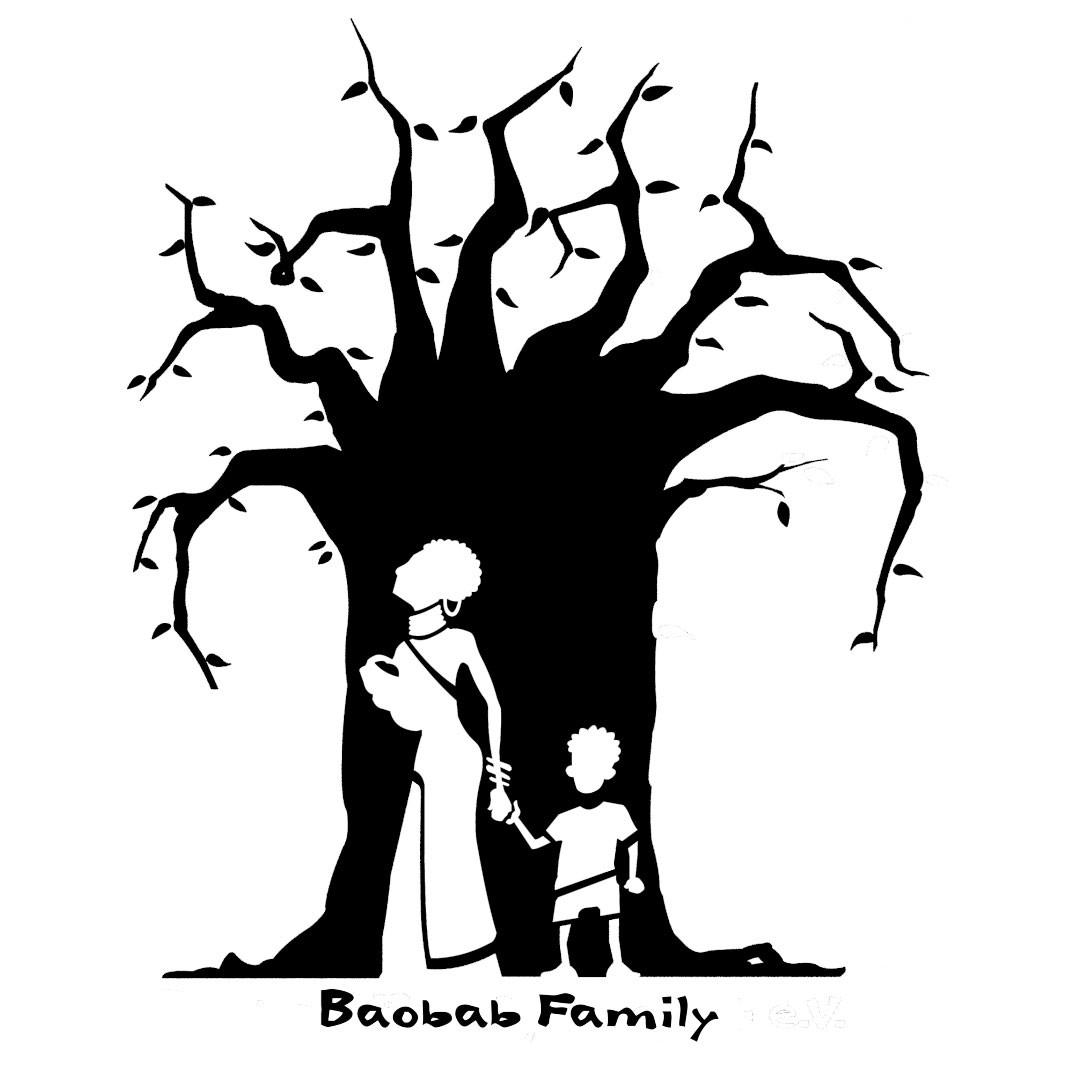 Laptops4Developers
Laptops4Developers is a non-profit mission to support upcoming developers in Nigeria in programming. These are typically people who already have an interest in programming but are unable to follow up due to lacking a functional laptop, mentor or other support. The program started in the first week of March and by August 2019, 22 candidates had been successfully enrolled in the program. They are provided with a laptop, courses, mentorship and also a coworking space to learn for the duration of the program. The candidates are budding developers in various fields like Android App development, Frontend, Backend and Data Science with Python and they will be built up from beginners to intermediate software developers.
This project was proposed by our colleague Antony, who was in a quite similar situation. When he arrived from Kenya to study in Germany he didn't own a laptop.
"Getting a laptop for most people here in Africa is a dream; where most people live below one dollar a day."
Providing laptops solves a real problem and has a big impact for these upcoming developers. It is a way to grow tech talent in Africa attempting to level the playing field in small steps.
Médecins Sans Frontières
Many surely know Médecins Sans Frontières, but did you know that they are mostly reliant on private donations? Due to the refugee crisis and EU politics, they are not applying for grants from the EU anymore. Even though they are a big organization, they are nearly 100% financed by donations.
Médecins Sans Frontières are certified by Zewo, which ensures that donations are used for their intended purpose, effectively and economically.
For us Médecins Sans Frontières stands for humanitarian aid. They work for efficient health care in countries all over the world where the survival of adults and children is at risk. They support people suffering from armed conflicts, displacements, epidemics and natural disasters. As they are not supported by EU grants anymore, we want to provide assistance for their work.
Giving Back Beyond Donations
Donating, for us, is just one way to have a positive impact on society. In addition to donating, we believe in knowledge sharing: we give lectures at Hochschule Augsburg and Salzburg, organize meetups like Nodeschool on a regular basis and provide tailor-made tech workshops to share our knowledge with our community. But with donations, in particular, we hope to help people we couldn't reach directly. We want to be a positive role model and an inspiration for others.
We are already collecting projects for our donations in winter 2019. We encourage those reading to bring this up at your own companies because: Together we can make a difference!
This post is part of a new series on Company Culture at Peerigon. Look out for the introduction post coming soon and follow along on our journey. We would be very happy to hear about your ideas and experiences! You can reach out to us on @peerigon (simply Tweet or DM us) or hello@peerigon.com. Thank you!