How did we achieve the B Corp certification?
The B Corp certification framework takes into account all the social and environmental performance of the entire company, and as such, it is considered to be comprehensive and robust. But it's a challenging, often long journey. Of the thousands of businesses all over the world that seek B Corp registration, only about 40% actually attain the standard.
Do you want to load external content from twitter?
In our B Impact Assessment, we had to answer 189 questions in five Impact Areas (categories), and support them with evidence: Governance and workers, customers, community, and environment. The answers to the individual questions are converted into points. On average, companies worldwide get 50.9 points, but in order to receive B Corp certification, companies must score 80 points or more. We could shine in the areas of management and working conditions. One important milestone was including a legally binding mission statement in the Peerigon shareholder agreement in 2021. We also did well in the areas of feedback and reflection culture, design of onboarding, and flexibility of working conditions.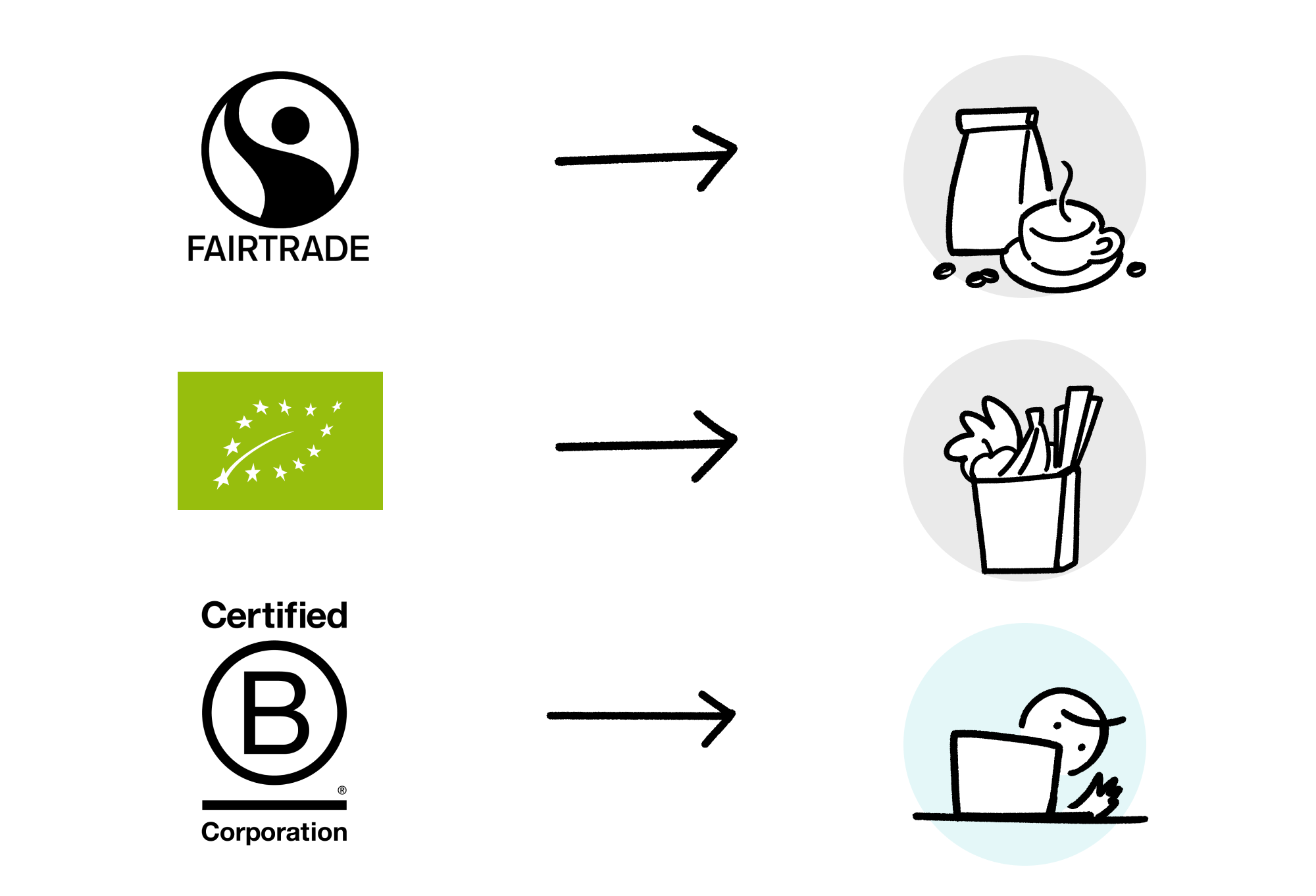 What the FairTrade certification is for coffee or the organic sign for food, the B Corporation certification is for sustainably operating companies.
Why we applied
The certification process took us almost three years. This was due in part to tied-up resources at the non-profit B Lab and the Covid pandemics. Here are a few reasons why we stuck with it:
Community: The B Corp movement is all about networking with like-minded people. We wanted to get in touch with companies with whom you share the same mindset.
Curiosity: Ever since the company was founded in 2012, sustainability has not simply been an empty term for us. We were just curious to see how we would compare internationally.
Inspiration: Certification is an opportunity to get to know your company much better and gain valuable insights. The assessment gives you some clues as to where you can improve.
If you like, take a closer look at our result here:
Many of our colleagues were involved in the three years of our certification process. We see it as a continuing incentive to change and help shape the world of work to the best of our ability. And we would also like to encourage others to take this step.
Judith Urban and Leonhard Melzer