How to optimize the costs of app development?
The agile triangle: find the perfect balance of budget, deadline, and feature set
How can development now be facilitated and accelerated? How do you build a user-centric product quickly? At this point, the agile triangle provides a good overview. It is a valuable planning tool and visualizes the objectives of software projects.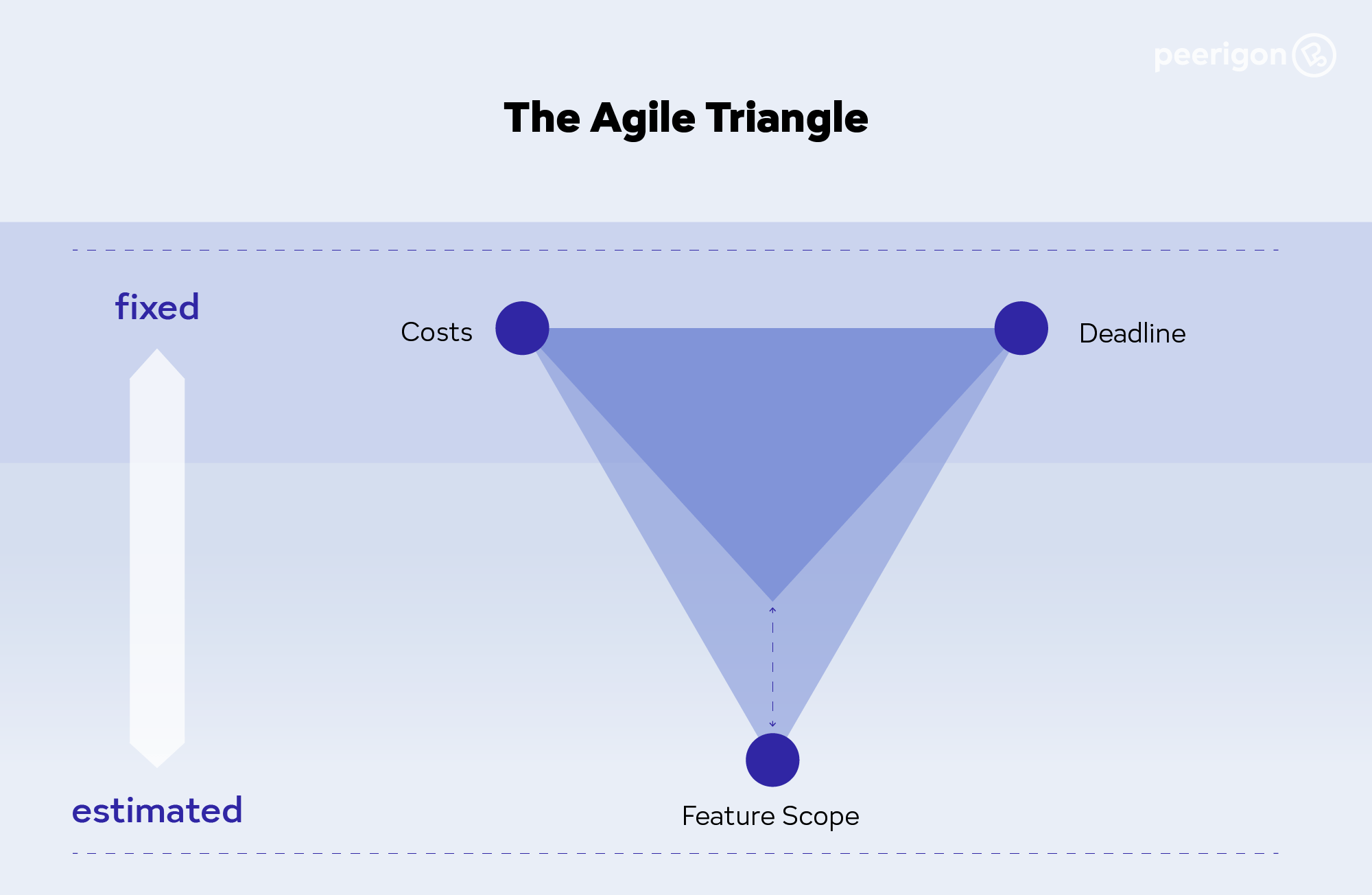 The model of the agile triangle shows the three parameters that determine a software project and its success. Span your project in a "triangle" between the three poles of budget, scheduling, and scope/solidity – three variables that are equally important in a software project. They are interrelated and influence each other through mutual trade-offs. In agile software development, the first two poles are usually specified in advance, while the more variable factor is the scope/solidity component. Here's an example: The cost framework for the development of a new prototype is capped and the go-live date is also fixed to a specific date. If budget and time frame are limited, only one corner of the magic triangle remains - the feature scope, which can be variably adapted. This adaptability is an important principle of agile work: If all prerequisites are met, development teams and stakeholders remain responsive, can adapt to changes, and create even greater added value for their users.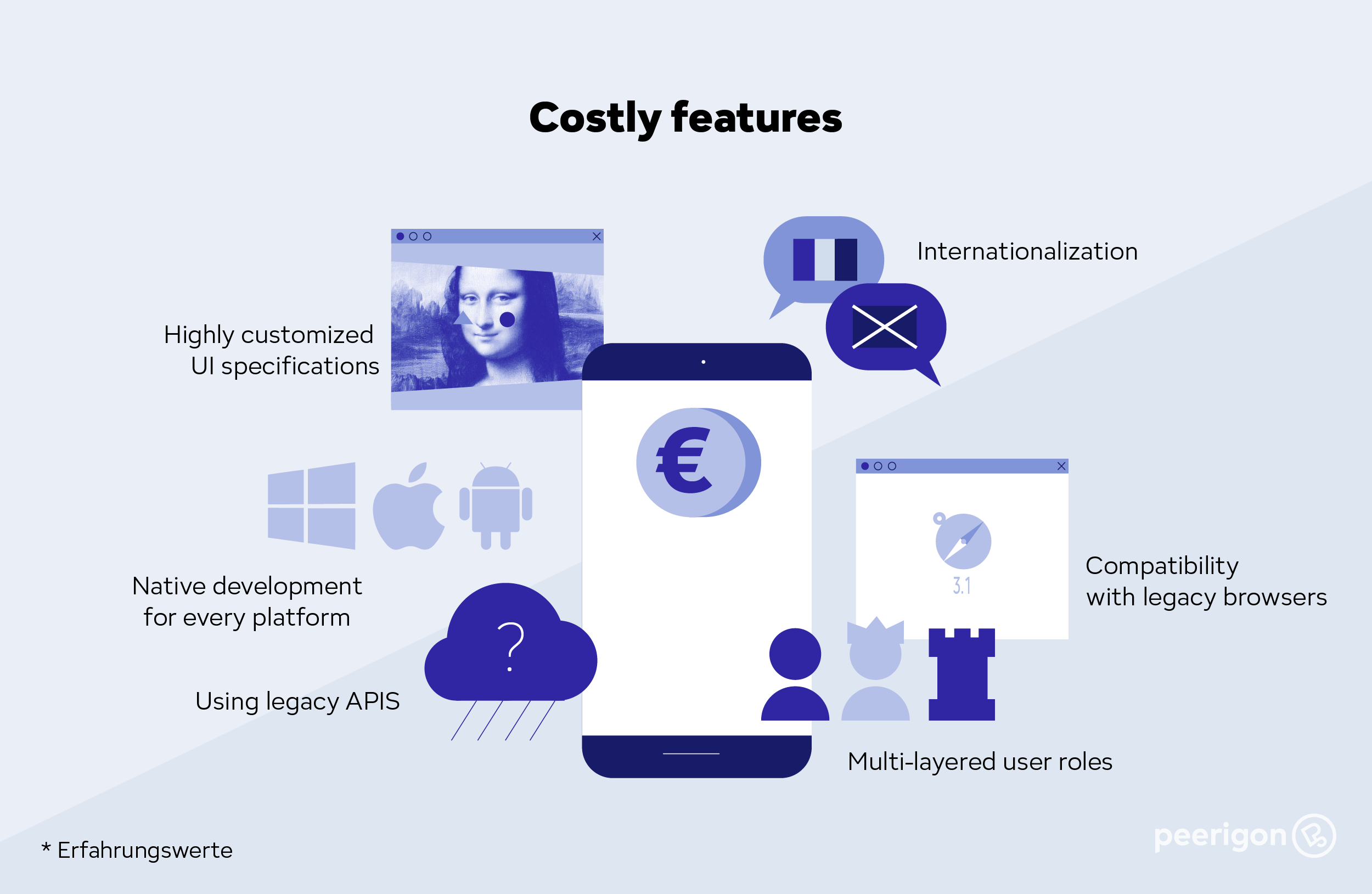 Features that might be a bit more costly during implementation
Features that might prove expensive
Earlier in this article, we determined dependency factors that affect productivity in general: Development resources, app complexity, platform constraints, etc. Now we will take a closer look at the feature scope. In every effort estimate, concrete features can be identified that are time-intensive from a development perspective and therefore tend to be more costly. These requirements often go hand in hand with higher effort:
Multi-layered user systems and roles
Browser compatibility (e.g. should older Safari versions still be supported?)
Strongly individualized UI
Native development for each platform
Internationalization/localization requirements
**Mandatory integration of unfinished/legacy APIs **(or those that are poorly documented)
Disclaimer: This list only serves as a first orientation. For each of the features mentioned, there is a wide range of implementation possibilities, depending on the specific requirements. You may also have noticed some factors here that were not listed: Is it more expensive to include device-specific features like GPS tracking? How elaborate are details like animations? What about performance optimizations? Does an app that runs on multiple platforms automatically cost more?
In many cases, specifications can also be implemented surprisingly quickly. For specialized IT service providers, this is where the real challenge begins. For them, the most important question should be: What is sustainable, well-scalable architecture which also delivers fast? If you would like to know what makes the most sense in your particular situation, please feel free to ask us for an assessment.